Renowned piano restoration company, Piano Solutions XXI, is debuting its newest customized piano innovation – a million dollar Fabergé inspired showpiece, the New York Serenade.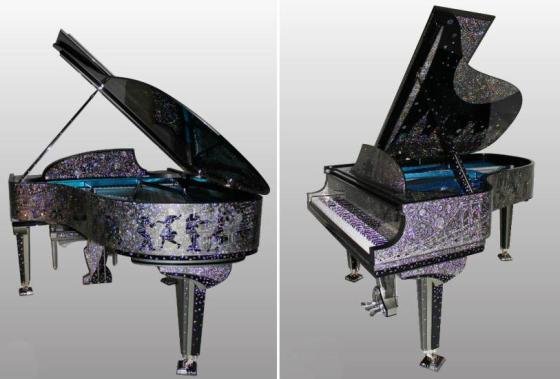 Adorned with over 164,000 handset cubic zirconia stones and designed to capture the essence of New York's famed jazz era musicians, this 1917 American-made Steinway & Sons grand piano has been perfectly restored and redesigned to become the pinnacle of custom pianos today, exemplifying both luxury and refinement.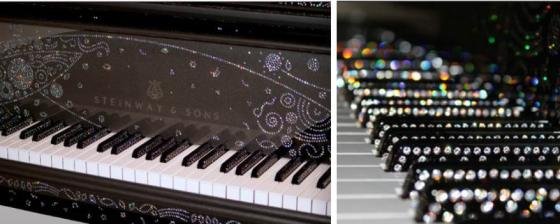 In addition to its beauty, New York Serenade has a superb sound and application of many technological innovations. A Live-Performance Model LX high-resolution player system is built in, with an advanced trap-work mechanism that displays self-moving pedals designed and developed by Gene Korolev. This allows the piano to play music from any wireless source -including computers and tablets. A mini iPad with an unlimited music library also comes with the piano. From the delicate pianissimo to the thunderous fortissimo, all the dynamics of the instrument are reproduced in high-definition. New York Serenade is a true testament to the ties between glamour and music, luxury and design.