Dalia Daou's fine jewellery designs are inspired by light, it's colour and effects, beauty in natural forms, and three generations of creative jewellery heritage.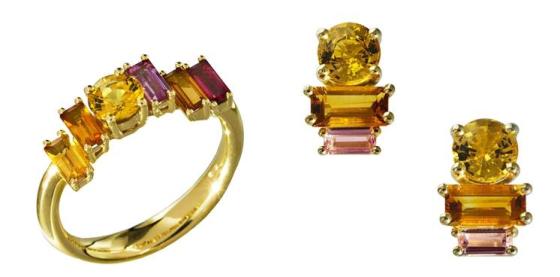 Modern elegant pieces, designed thoughtfully and made to exceptional quality. The combination of Dalia's scientific background and artistic flair create unique and eye-catching pieces.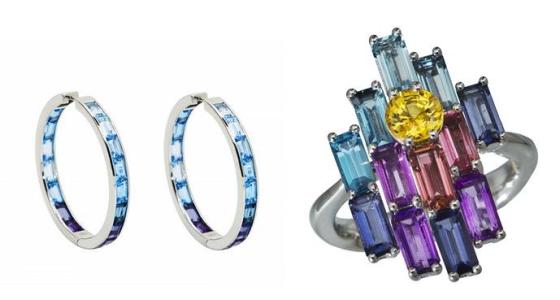 With its Sunset Sunrise collection Dalia Daou realise a modern impressionist collection evoking the intangible colours, energy and light at Sunset and Sunrise. Illustrated with a vibrant variety of beautiful gemstones, specially hand selected and arranged with multi-dimensional angles to catch and refract the myriad light, so to represent the emotive dawn and dusk. Inspired by long distant evenings and nascent early mornings, by magical travels, by the impressionist masters and by a love of gemmology.