B
ulgari pays tribute to Queen Elizabeth II and the momentous occasion of her Platinum Jubilee with aspecial exclusive edition high jewellery tiara and watch parure.
Constructed over 1,500 hours by a master goldsmith with a team of five, two of which are dedicated solely to the setting of gemstones by hand, the 'Jubilee Emerald Garden' represents a true masterpiece of craftsmanship. The piece is adorned with emeralds and diamonds set in platinum, evocative of the Queen's Platinum Jubilee. With a unique design emulating a floral bouquet, the focal point is a mesmerising 63.44-carat Zambian emerald, carved with a blooming lotus flower, which both enhances and glorifies this precious stone.
High Jewellery Creative Director at Bulgari, Lucia Silvestri said: "This high jewellery creation represents an homage to celebrate the 70-year reign of Queen Elizabeth II. I was inspired by the Queen, a strong and powerful woman, an icon of our times, and by her historic admiration of emeralds to design a piece centred around this striking carved emerald, which showcases Bulgari's mastery in craftsmanship and creativity."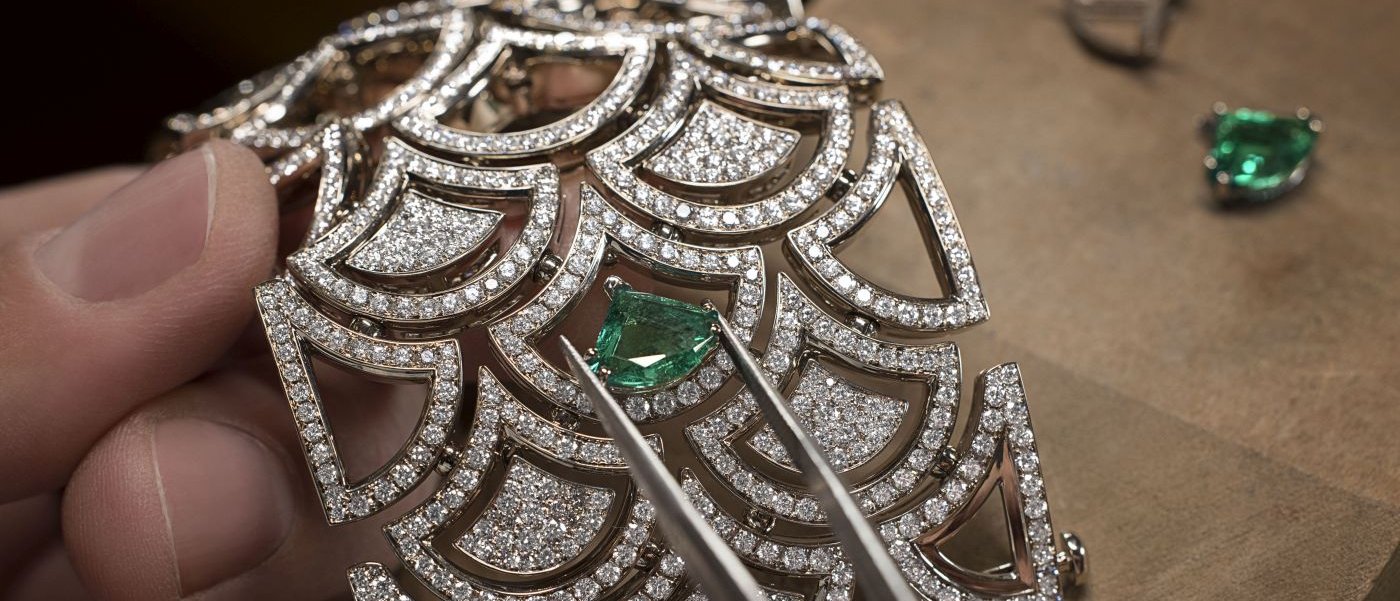 Bulgari demonstrates boundless creativity in the construction; the piece is completely transformable, affording the purchaser the ability to wear it as either a tiara or a necklace. Versatility is deeply rooted in the brand's identity; Nicola Bulgari, Bulgari Vice President and direct descendant of the brand's founder, oncesaid, "The same jewel should be worn both to a picnic and to a grand ball."
Furthermore, this exclusive piece offers a window into Bulgari's soon-to-be-revealed new High Jewellery Collection in which outstanding emeralds will take pride of place amongst Bulgari's creations, transformed through magnificent designs into works of art.
To complement the tiara, Bulgari has crafted a special edition Divas' Dream high jewellery watch in white gold set with 8 Zambian emeralds ( 18.4ct), round brilliant cut diamonds, pavé-set diamonds on the case and bracelet, and snow-set diamonds on the dial ( 11.4ct). This horological creation involved five artisans and required 1,000 hours of work. The hypnotic emeralds are cut in an exquisite fan shape, demonstrating Bulgari's expertise in coloured gemstones and their inclusions or 'gardens' ensure that each stone is individual, vibrant and powerful.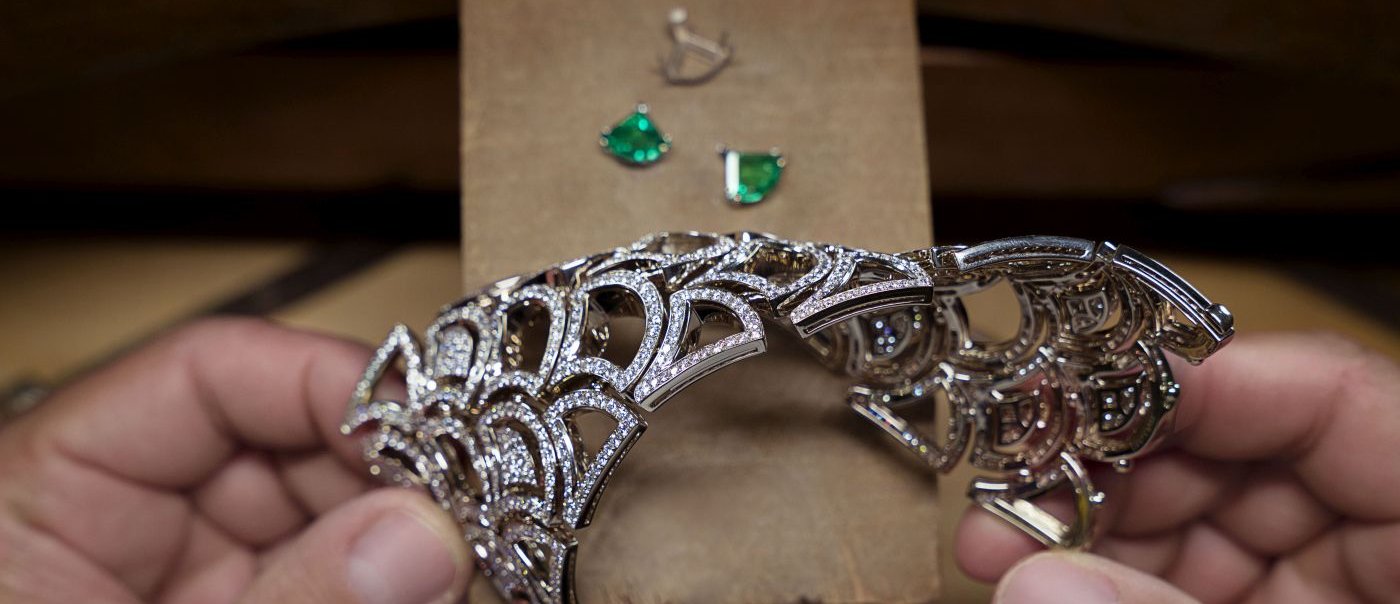 Bulgari is renowned for its celebration of extraordinary women and with the 'Jubilee Emerald Garden' High Jewellery set, Queen Elizabeth II becomes the brand's latest muse and inspiration. The brand honours theQueen's flourishing and lasting legacy through the set's unique creativity and the symbolic floral carved emerald.
Bulgari has a rich heritage of exceptional women who have inspired and been inspired by the brand. This comprises regal admirers of Bulgari over the decades, such as Grace Kelly, Queen Letizia of Spain and Queen Rania of Jordan, as well as legendary stars like Elizabeth Taylor, Gina Lollobrigida and Sophia Loren, who were particularly enamoured of Bulgari's emerald creations and their favoured pieces still influence the brand's designs today.