S
ophisticated and portable, Les Nécessaires à Parfum Cartier introduce a simple, original and modern gesture that consists of storing the Maison's fragrances in 30 ml glass refills that are held inside the case by a magnetic mechanism specially developed to facilitate fluidity. Ultra-thin, these chic pocket objects easily slip into your hand.
Les Nécessaires à Parfum Cartier are designed to last with their multiple refills, chosen from a fragrance library made up of - over the first year - 9 fragrances: Baiser Volé, La Panthère, Déclaration, Pasha Edition Noire, Oud & Santal, L'Heure Mystérieuse, l'Heure Diaphane, Pur Kinkan, Pur Magnolia... Destined to be enriched in the coming years with all the fragrances that have marked Cartier's history.
In a pocket, bag or as decorative objects, everything about them cultivates refinement. Desirable in every way, these four nécessaires capture radiance and light within their gleaming décor of a thousand golden and silvery rays whilst lacquer offers an intense blue or a deep mashrabiya green.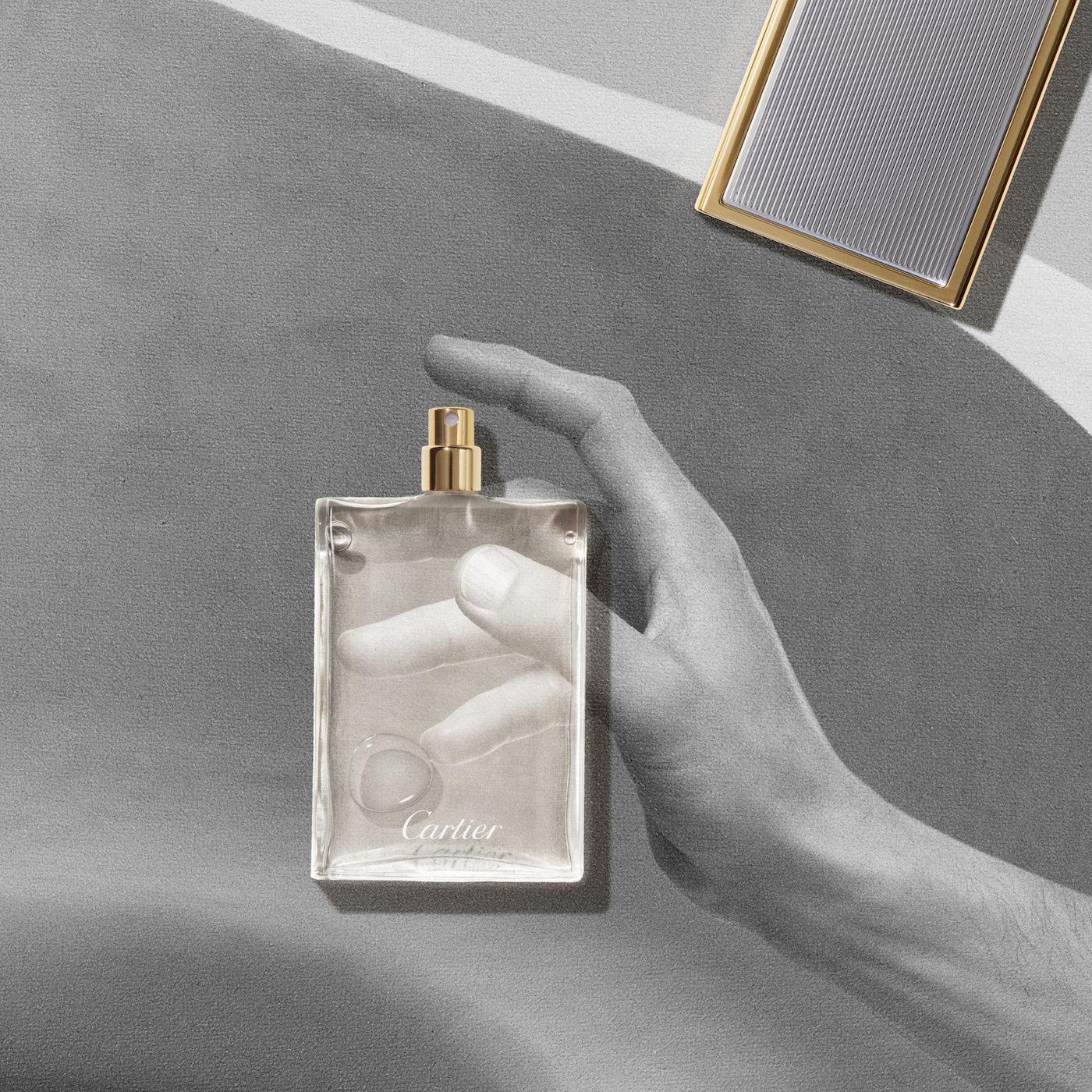 Infinite possibilities, allowing you to change fragrance at any time, from one day to the next, depending on your desires. To choose for oneself or to give as a gift. The possibility to offer it, not only with an engraved dedication but more; the case that contains it can also be personalised with hot stamping.
More than seven steps are required for their manufacture, from engraving the metal to applying the lacquer; all steps are carried out by hand, colour by colour, groove by groove, up to the final, highly precise polishing.
This new generation of perfume accessories is inspired by Cartier's early 20th century vanity cases. Form, engraving, enamel decoration, lacquering, these objects are the true expression of art de vivre. Everything about them encouraged refinement: going out, applying powder or touching up your make-up. This era attended to the finer details and the most feminine gestures.
A witness to Cartier's creativity in the 1920s and 30s, the nécessaire involved the close collaboration of many different crafts - designers, case makers, table makers, chisellers, gem-cutters, setters, engravers. Jewellers and other expertise were borrowed from the world of antique art with additional Asian and Oriental influences, starting with lacquering.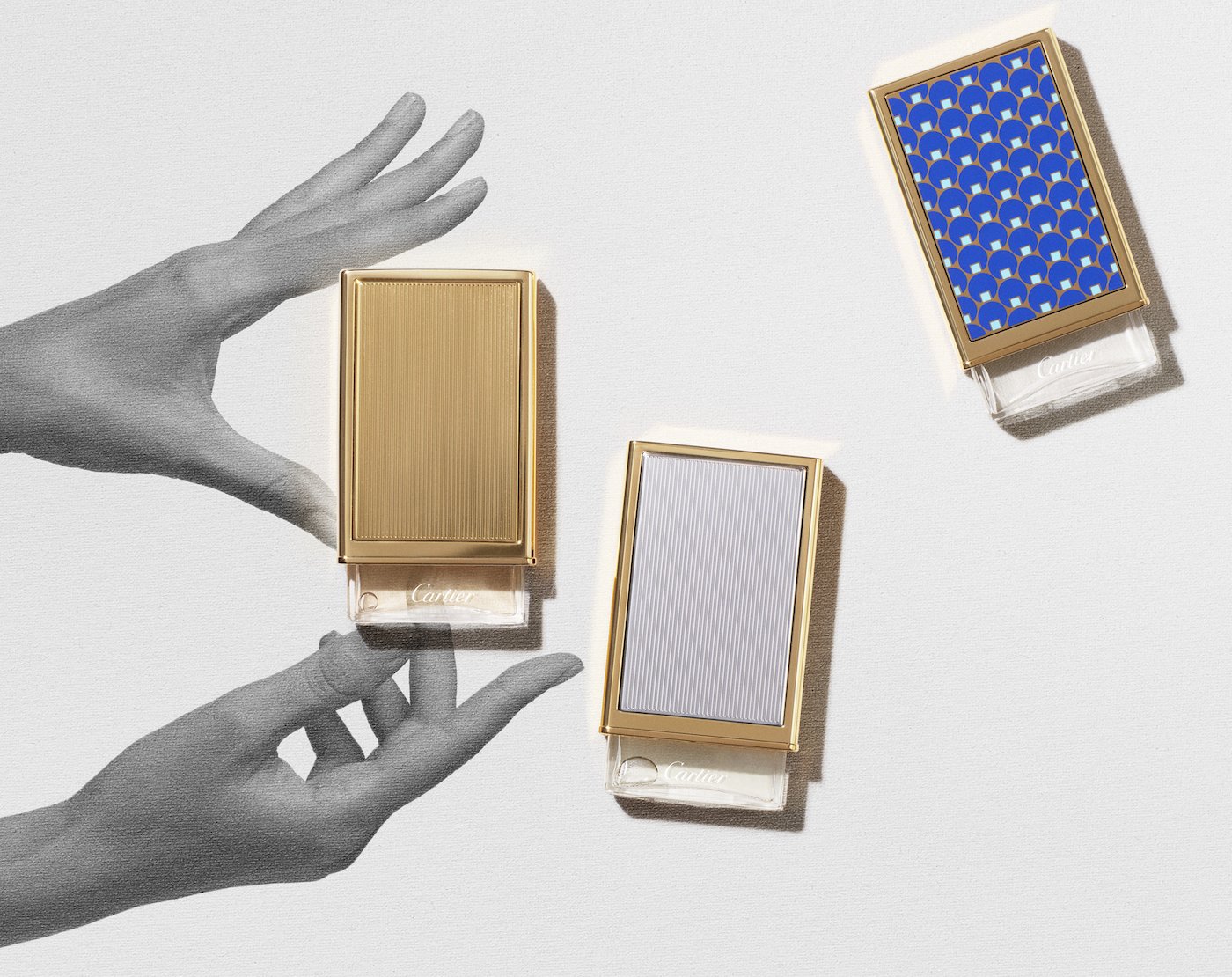 Enamel plays an equally important role in the nécessaires' design. It was introduced into the Maison's repertoire at the turn of the 20th century. The Maison creates its own palette. Deep notes of pink, mauve and grey - matched by more lively tones of royal blue, thistle green and imperial green. Because of its large surface area, the essential is ideal for decoration. A play of shapes and patterns from all over the world in a profusion of colours, the essential captures the essence of Art Deco.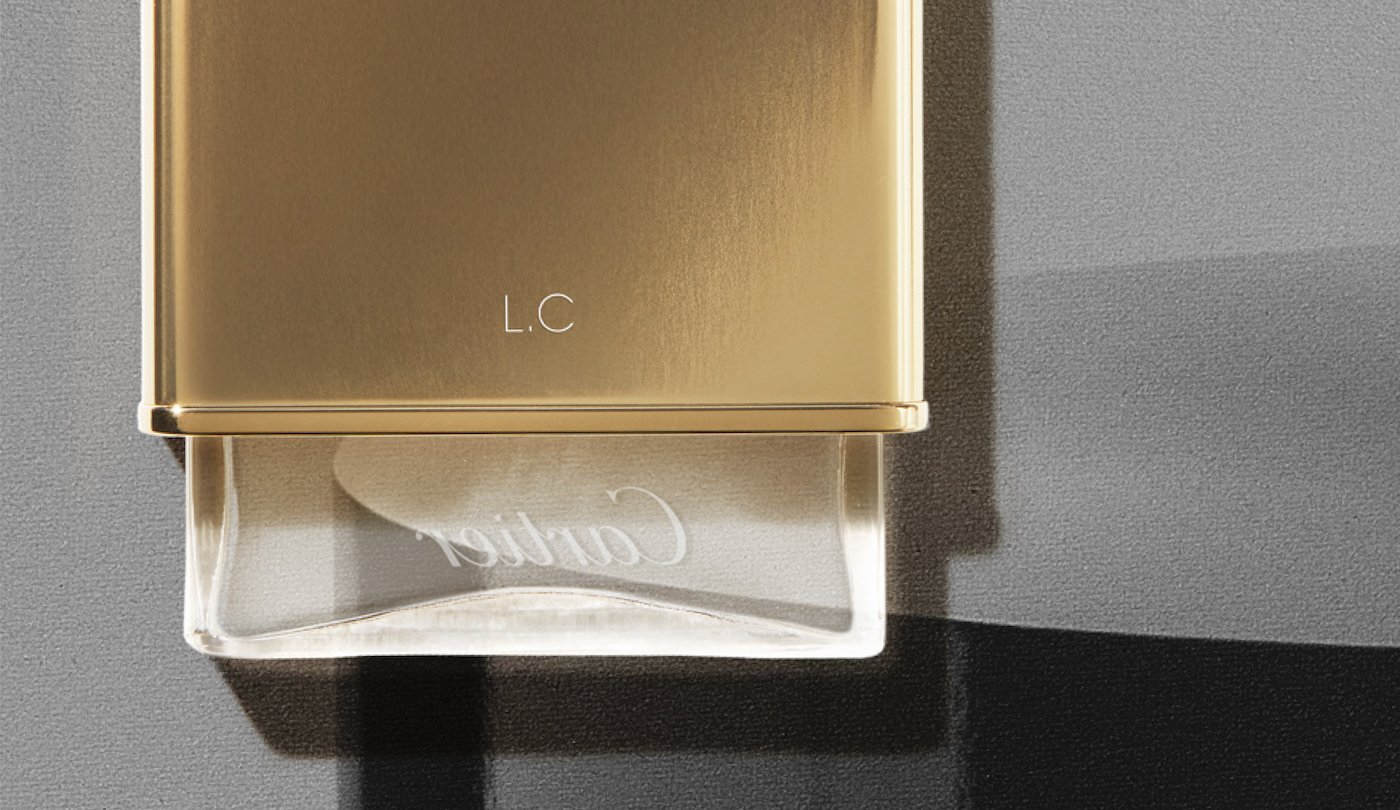 Between traditional far-flung influences and modern geometry, from Islamic art to Asian inspiration, Cartier incorporates patterns from here, there and everywhere. From modern day to yesteryear, skilfully extracting their abstract power and harnessing design's graphic force. Cartier subsequently explored all the possibilities of working with gold guilloché. The precious metal takes full advantage of the light, engraved, chiselled, gadrooned, playing on the effects of vibration; meticulously polished, radiating with a solar glow. The Maison went as far as mixing shades like yellow and pink, particularly in the 1960s.