T
rompe-l'œil or graphic games, optical effects or evocative power: the new Sixième Sens par Cartier collection disrupts our perceptions and draws us into a world where our senses are stimulated and awakened.
With the Imperio necklace, Cartier continues its reflection on movement: how do you give rhythm to a composition and create a sense of speed? To answer these questions, Cartier borrows from the codes of kinetic art - lines of tension, brisk strokes, geometric shapes and mirrored construction.
A chromatic combination that has been part of the Maison's stylistic repertoire since 1910 and which accentuates the effect of perspective. It all combines to confuse the gaze that converges on the central stone: an exceptional 23.55-carat Colombian emerald with no inclusions. This octagonal stone has a perfectly homogeneous green colour with bluish undertones that harmonise with the other emeralds.
All must meet the highest standards of excellence and quality set by the Maison's experts. A duty and a responsibility, both social and environmental that Cartier has pioneered, by being committed from the very beginning in terms of sourcing coloured stones.
Gold, diamonds, platinum, silver and coloured stones are included in the scope of certification. This commitment to continuous change in industry practice is ongoing, with the co-founding of the Coloured Gemstones Working Group (CGWG) 10 years later.
This initiative brings together the world's leading luxury brands and mining companies to improve research, tools and training for the coloured gemstone supply chain. As a responsible jeweller, Cartier, certified with the RJC, develops long-term relationships with its suppliers. They are encouraged and supported in their journey towards RJC certification in order to adhere to responsible best practices and therefore build confidence in the jewellery supply chain.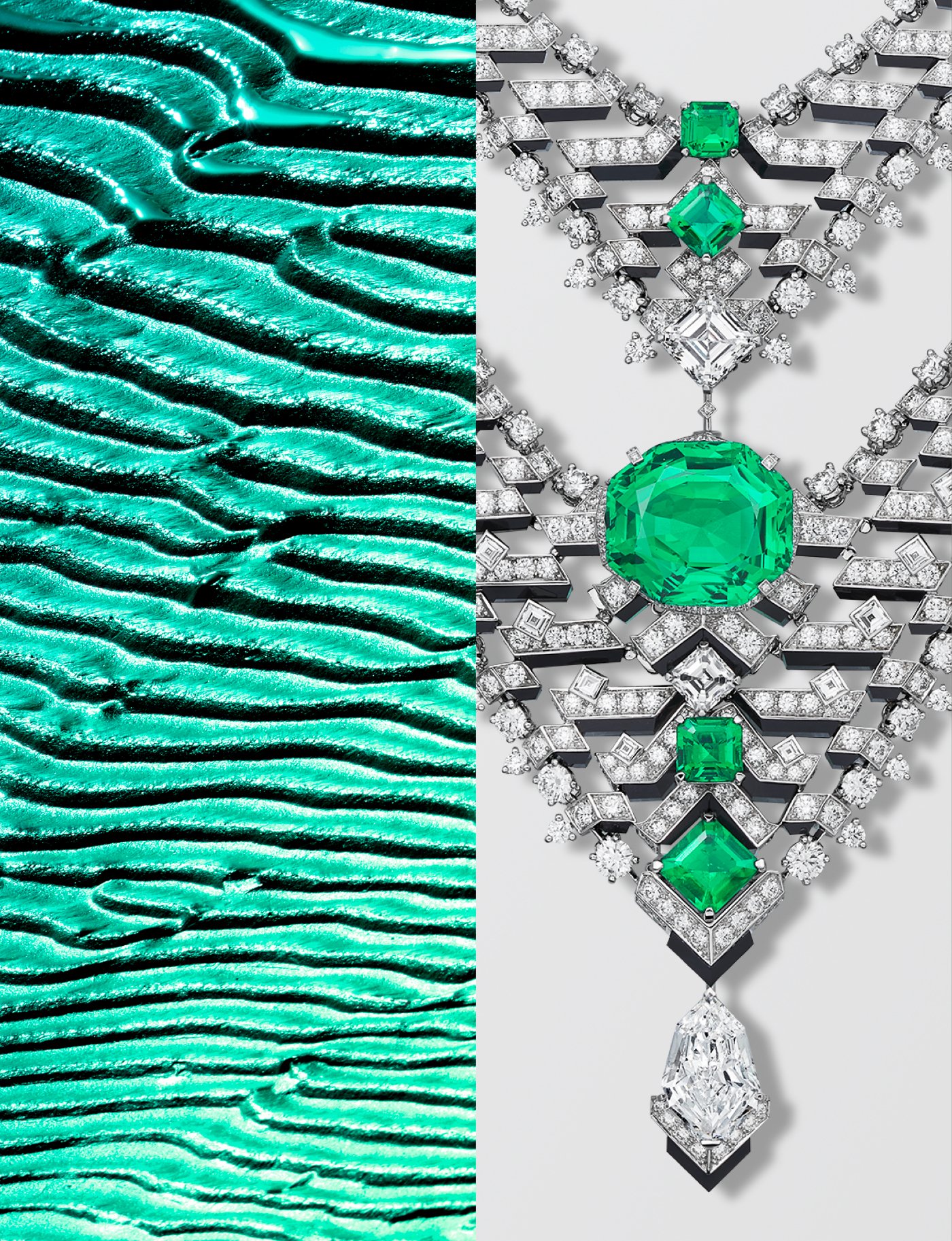 With almost thirty different ways to wear it, this was the challenge the Cartier design studio and workshops had to face.
This approach to jewellery has been part of the Maison's history since the appearance of the first headbands that could be transformed into necklaces and, around the 1920s, bracelets that could be dismantled into brooches. Each new High Jewellery collection is an opportunity for Cartier to push the boundaries of innovation and ingenuity.