I
n a city that commands strength of character and an unspoken understanding of one another, New Yorkers are individualists who are also part of something larger together. Mastering the art of 'making it' in New York demands a strong sense of self and a certain state of mind.
This is the spirit behind Tiffany Knot. It is subversive and audacious, worn as both a statement of rebellion and a talisman of connection: connections with those who 'know' and a connection with New York itself.
An interplay of opposites, Tiffany Knot contrasts smooth organic forms with striking jagged angles on bracelets, rings, necklaces, pendants and earrings. All featuring the signature graphic knot motif, the 18k yellow and rose gold styles and pavé diamond iterations come together with sleek curves of precious metal and pointed edges that add sharp dimensionality.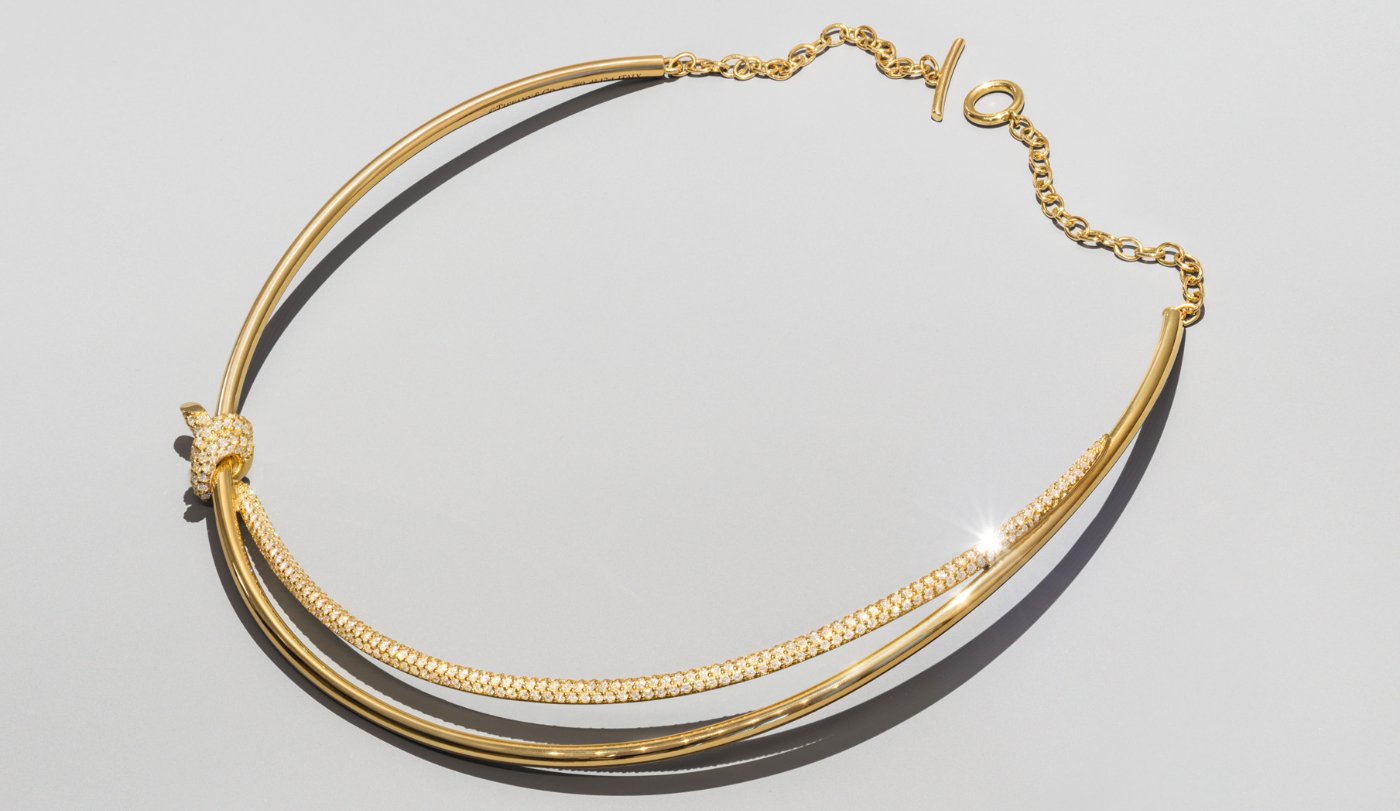 The collection's hero piece is a double-wrap choker that is hand set with over 300 diamonds, instilling the design with movement and scale. On bracelets with a double-wrap effect, the 18k gold knot conceals the clasp, making it appear as one continuous, connected design. Tiffany Knot reflects the exacting standards that drive the House's constant search for innovations in craftsmanship, rigor of form and precision of proportions.